Bulk Bag for Soil Load Out

Add to my saved searches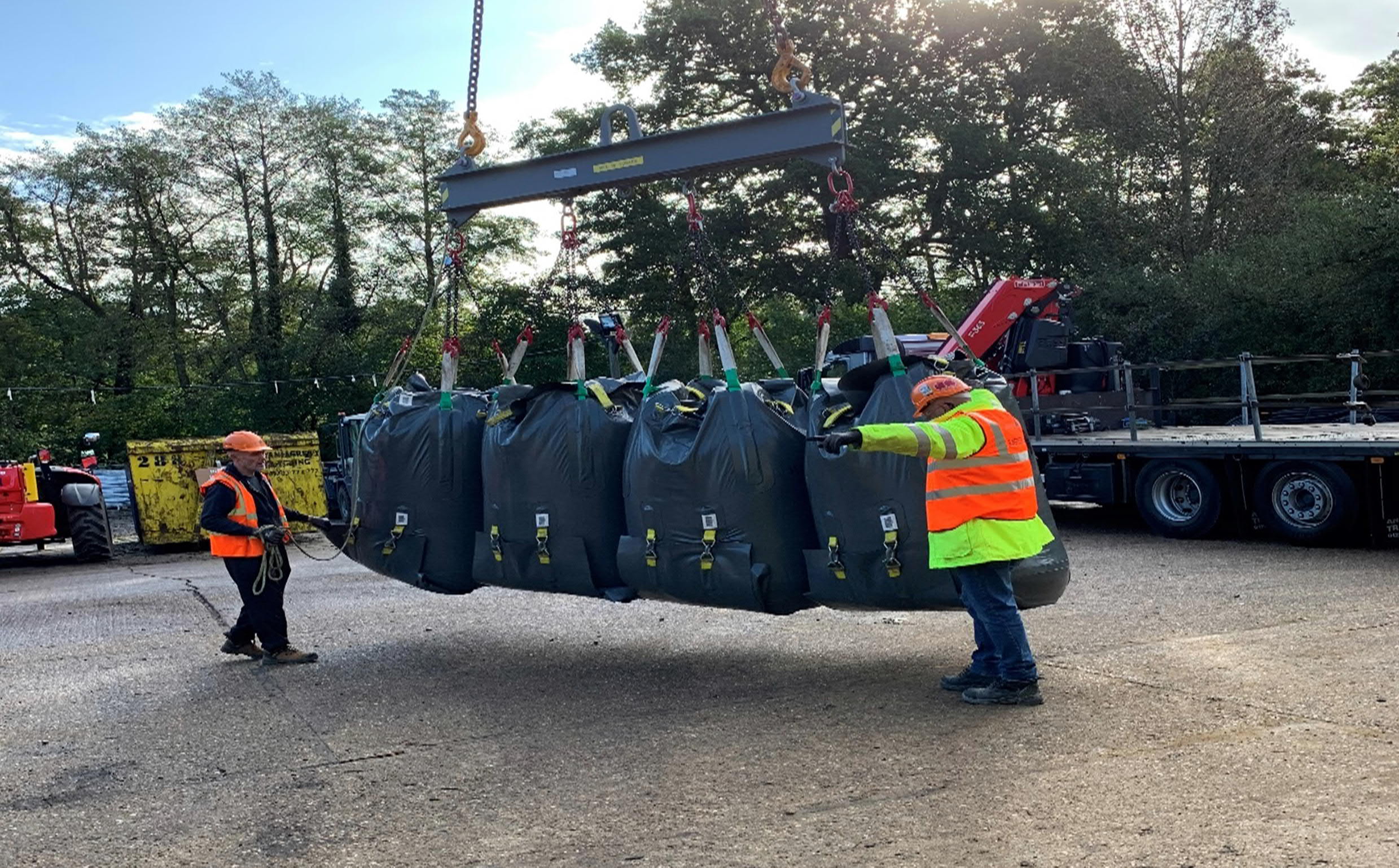 What it is
The bulk bags can hold 1.5m3 each
Specially designed and manufactured.
The frame can lift four bags at a time.
The bags are re-usable and are classed as lifting equipment so need to be tested every six months.
Each bag is assigned its own bar code, so quality and safety checks can be recorded.
Bags have been adapted for safe and easy use and unloading from the base.
Why we used it
We need to lift 3000m3+ of soil and other buildup materials onto the roof.
These would normally be delivered in 1 use x 1 ton lifting bags.0.7m3
We need to reduce lifting times and waste materials.
We need to reduce the safety risk of fall of materials
Was it Successful?
Initial testing was extremely successful taking 15 mins to attach, lift 25m into the air, lower the bag and empty. This is the same time as a one tonne bag.
No wastage from single use bags approx. 4,286 bags
The Next Steps
Address minor tweaks. Extend lifting boom by 400mm and look at releasing clips.
Roll out on KGX1 once the roof gardens commence.
Footer Reference
Entry submitted by Lendlease
---
---