Concrete washout waste disposal chamber

Add to my saved searches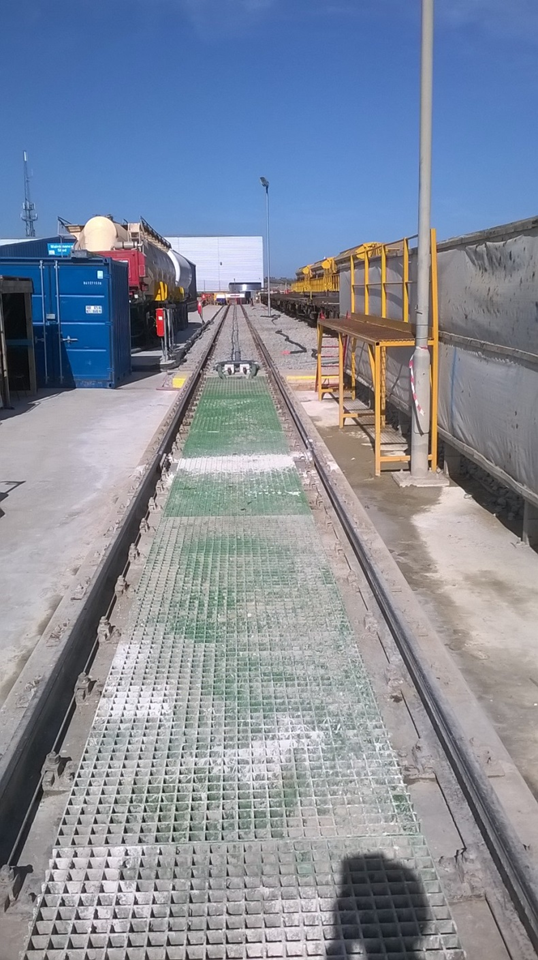 The simple aim is to clean and washout the concrete train into a 108m, three chamber settlement pit. After adequate treatment the water will be reused for washing and water supply to the concrete train. Any water unable to be reused can then is disposed of under a trade effluent consent to sewer.
How:
When the concrete train returns to Plumstead railhead after each shift the cleaning, washing out and reloading begins using 3no electric powered jet washers (fuel saving and reduced risk of spills);
During cleaning operations the washout water/concrete is firstly collected into the three chamber washout pit. Chamber one which acts like a settling basin. This will keep the coarse granules and allow the water with smaller particles to be transferred into chamber two. Chamber two will process only water containing fine particles and transfer this into chamber three;
Now the water is ready to be pumped back to a final stage 10,000 litre settlement tank followed by pH neutralisation through chemical dosing. Once suitably cleaned the water will be pumped back into the 50,000 litre fresh water tank for reuse in the next concrete pour;
After all water is extracted from the waste concrete during the filtration process (chambers one & two) it will be collected by an excavator and transferred into 8 wheeler lorries for removal from site for beneficial reuse by ATC's approved waste contractor. This cycle will reduce the weight of waste concrete by 15% and through our own batching removes the total waste generated by another 5% compared to a continual supply of ready mix trucks.
Footer Reference
Entry submitted by Alstom, TSO and Costain JV
---
---