Considering the Use of Local Resources

Add to my saved searches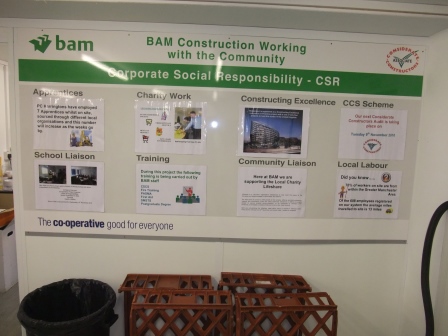 Making use of local resources will help to support local businesses and give back to the community.
This shows a site is making a considerable effort to be a positive influence within the area.
Examples of how sites have used local businesses and resources include:
A Corporate Social Responsibility (CSR) Manager was appointed to research and identify locally-based companies to tender for sub-contract works;
Sites provided a notice board in the canteen, giving community groups and small businesses the opportunity to advertise themselves to those working or visiting the site;
A comprehensive survey of local businesses was produced with many being given the opportunity to submit quotations;
Materials and tools were purchased from a local tradesman;
A site used the local cafe to hold meetings;
Local "Meet The Buyers" events were held and presentations given to encourage SMEs to attend and tender for opportunities;
Local businesses were used to run the on-site canteen.
Footer Reference
Considerate Constructors Scheme, Site Registration Examples of Good Practice Brochure; Monitor Report, VolkerFitzpatrick Ltd, Milton Keynes, December 2014
---
---