Consideration for all Nationalities

Add to my saved searches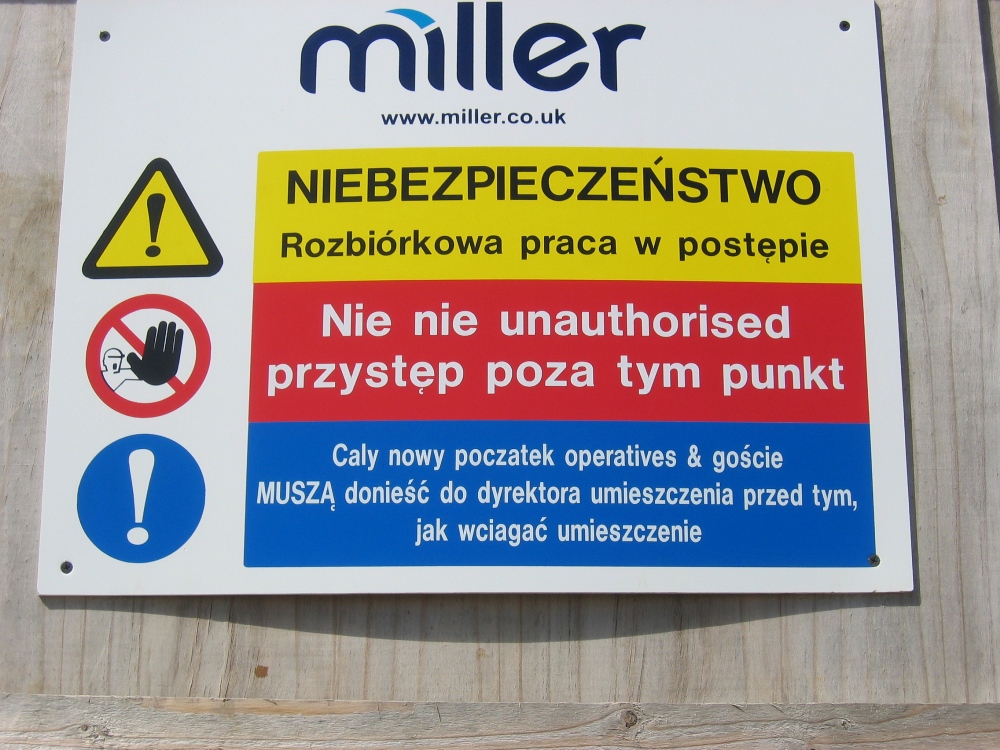 The industry needs to provide a working environment, which is appropriate for all.
Having consideration for members of the workforce, visitors and public, whom may originate from outside the UK, is beneficial to create an equal and diverse site, which can communicate effectively.
Arrangements could be made to provide information in foreign languages, for anyone whose native language may not be English.
Below are examples of how sites have considered all nationalities:
Signage, posters, information, site rules and other documentation (for both internal and external use) was created in English and several other languages;
The spill kit use procedure is now in a pictorial format, this enables those with language barriers to be fully aware and instantly reminded of previous toolbox talks and other training of what to do immediately if an incident was to occur;
A regular feedback survey obtained feedback on all matters relating to site, was provided in several languages.
Footer Reference
Second visit Monitor Report, Harbour School, June 2014. Monitor Report, Costain, London, October 2014 Monitor Report, St George Central London Ltd, London, December 2014
---
---