GRP Edge Protection Adjacent to the Railway

Add to my saved searches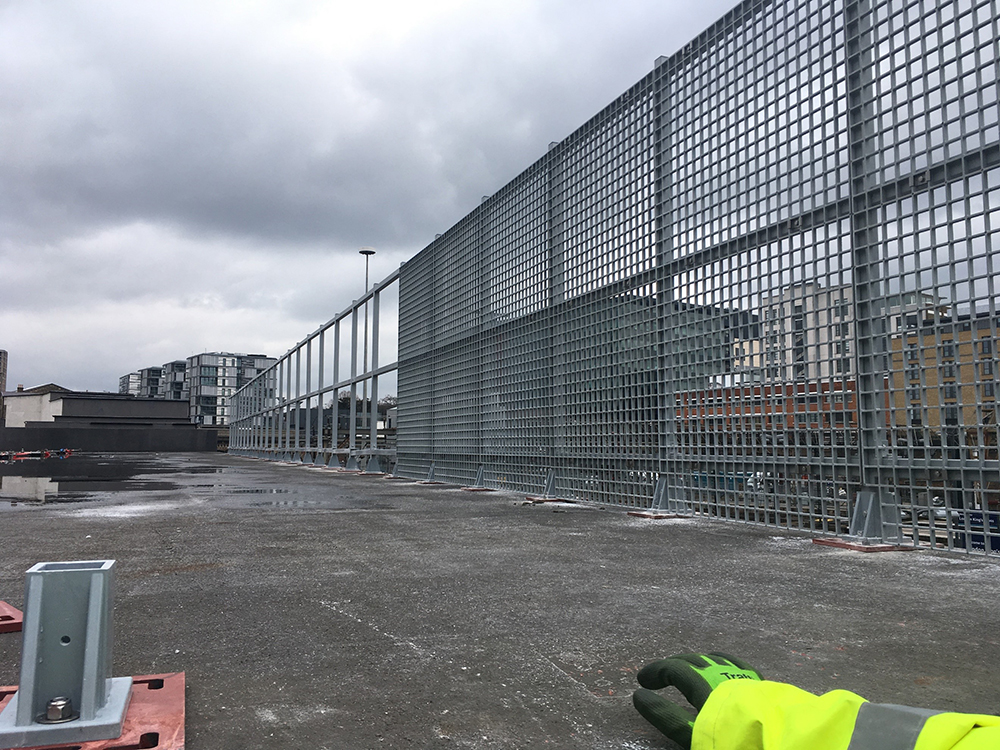 What it is
Bespoke 1.8m high Glass Reinforced Plastic (GRP) edge protection system spanning 300m adjacent to King's Cross Station powerlines.
Unique, non-conductive edge protection that is able to provide a safe form of edge protection for operatives working near the railway.
Specially designed, tested, risk assessed and certified in an off-site facility by Step-On-Safety and approved by Lendlease temporary works.
Why we used it
We wanted to provide safe and effective edge protection to the Shared Access Ramp.
Proximity to Network Rail's overhead power lines meant we couldn't use traditional scaffold edge protection.
We needed edge protection on the roof of the Shared Access Ramp (SAR) to facilitate the construction of our Phase 2 Accommodation.
Was it Successful?
Proprietary GRP barriers were 1.2m high and not normally used as edge protection. Firstly, we were able develop a bespoke 1.8m-high design as per Lendlease's Global Minimum Requirements.
We were able to successfully develop a standard barrier system used at railway stations into a safe, effective form of non-conductive edge protection that has been in use for nearly two years.
The Next Steps
The GRP edge protection that we have developed is now a certified and tested product that can now be used across all UK Lendlease sites to provide safe edge protection in areas where there are electrical hazards.
Having developed this design alongside Step-on-Safety and Lyndon Scaffold, we have assisted our supply chain in creating a new edge protection solution that can potentially be used on construction projects across the UK construction industry.
Footer Reference
Entry submitted by Lendlease
---
---