Harvesting Rainwater

Add to my saved searches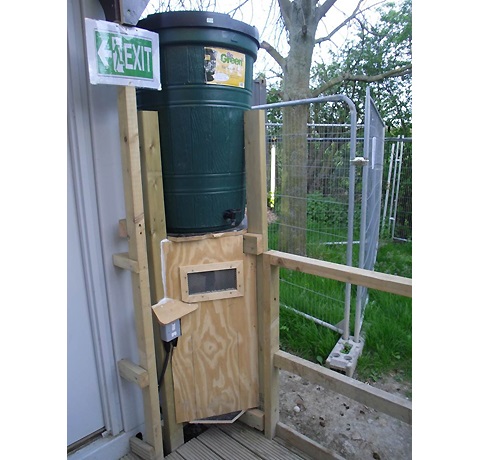 Rainwater can be re-used on-site in many different areas, to help reduce water usage.
Rainwater harvesting provides an independent water supply for your site.
Capturing rainwater is a simple, easy, cost-effective initiative.
The harvested rainwater can be used in many areas, including for cleaning equipment or vehicles.
Below are some examples of how rainwater was harvested:
Sites have harvested water from the roofs of the site accommodation, to feed the boot cleaner;
Rainwater from site cabins was diverted into WC flushing toilets;
Storm drains were put in early, but were not connected to the system, so water was collected for general cleaning and damping down on site;
Rainwater was collected and used to fill the water bottle of power saws and other similar power tools;
Water was redirected from the main roof to fill wheelie bins in the basement. These bins had electric pumps installed in them and, when full, were taken to areas where water was required and connected for use to the electrical supply. Plastic sheeting was used to gather large quantities of water and the wheelie bins were placed beneath them, so that even this water was re-collected.
Footer Reference
Second visit Monitor Report, Hitachi Rail Vehicle Manufacturing Facility, Shepherd Construction Ltd, , July 2014; First visitMonitor Report, Mace, London, December 2014; Second visit Monitor Report, Knight Build Ltd, London, September 2015.
---
---