Load Angel Access System

Add to my saved searches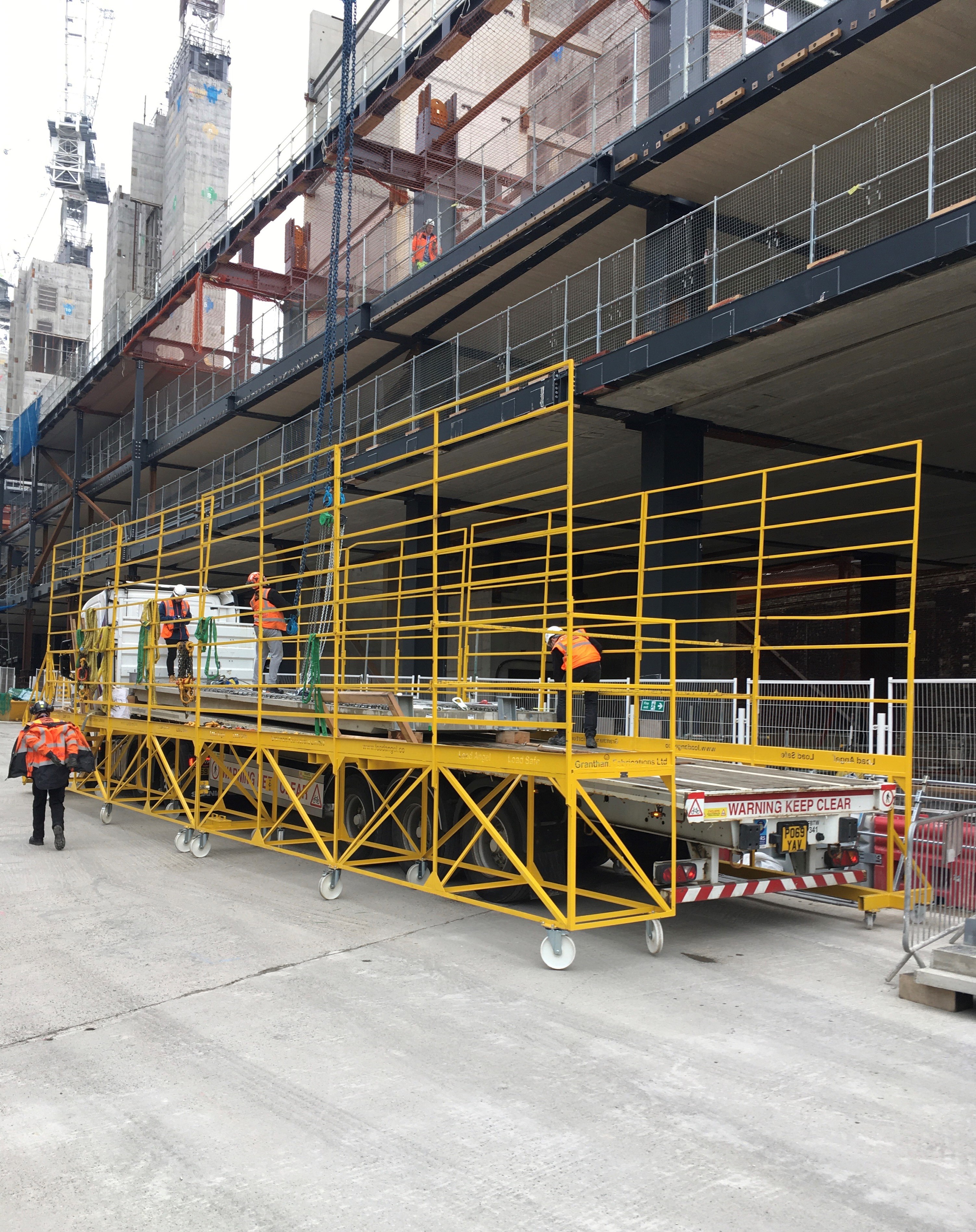 What it is
An edge protection platform that stops falls from height and acts as a moving walkway to access the sides of a vehicle.
The 'Load Angel' handrail fully encloses the vehicle and is pushed into place once the vehicle arrives at the loading bay.
Each of the three steel work loading bays has one in place to ensure deliveries can be quickly and safely unloaded.
Why we used it
Harnesses are not permitted as a primary form of fall prevention equipment on any Lendlease project unless approved at a senior level.
The steel work contractor at KGX1 normally utilises a harness system for unloading steel work/ planks.
Lendlease challenged them to remove the need for a harness when working at height.
Was it Successful?
The 'Load Angel' has removed the need to use a harness as a primary system of edge protection.
The walkway facilitates access to the sides of the vehicle and allows QA checks to be carried out without unloading the material.
The platforms can be quickly and easily moved out the way by hand when required.
The Next Steps
KGX1 will utilise these on all 5 Cores throughout the duration of the steel work on the project.
Investigations are ongoing into how one side could be fixed in place to better designate loading areas and reduce the footprint of the system.
Footer Reference
Entry submitted by Lendlease
---
---