Mapping key concerns facing the community

Add to my saved searches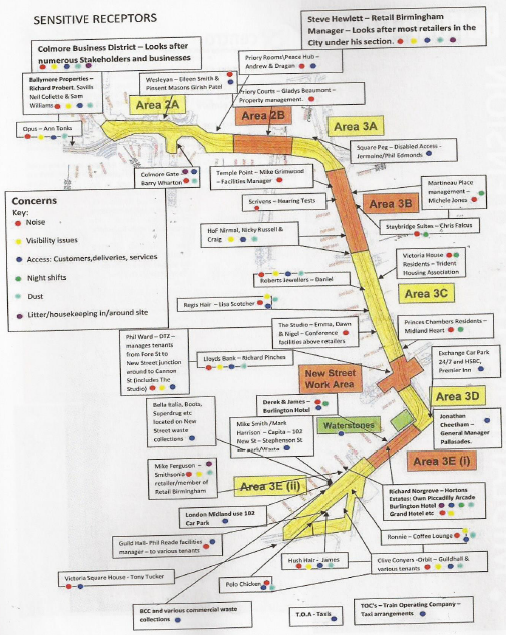 Careful consideration should be given to the surrounding community when conducting works.
Residents can often find construction work disruptive and frustrating.
It is essential that sites identify any concerns and potential issues and implement measures to appropriately minimise disruptions before work starts and during the project.
Below is an example of how a site considered the key concerns effecting the community:
The site produced a 'sensitive receptors' map of the entire route of the tram line;
This map included numbered sections with a 'Concerns' key for the potential issues such as noise, visibility and access issues, delivery services, night shifts, dust and litter etc;
These potential issues were identified and highlighted against the named businesses, organisations, estates and management companies with their contact names;
This allowed the workforce to more easily understand issues and help them to manage the work taking place.
Downloads
Midland Metro Extension Sensitive Receptors Click here to Download
---
Footer Reference
Monitor Report, Balfour Beatty, West Midlands, June 2015
---
---