Occupational Health Related Toolbox Talks

Add to my saved searches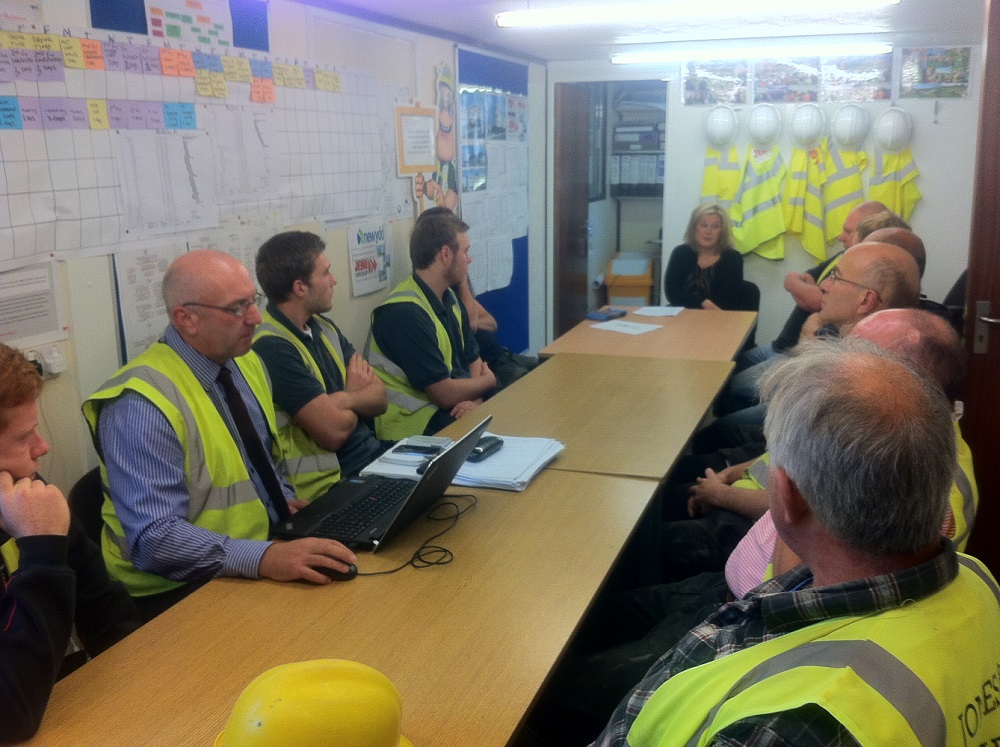 Toolbox talks are a great way of engaging with the workforce and delivering talks on relevant occupational health topics.
Examples of how toolbox talks have been used on site include:
A toolbox talk was arranged, covering mental health at work and construction workplace stress;
NHS information was downloaded and used to illustrate occupational health topics, which were delivered through toolbox talks;
The workforce were encouraged to spend 5 minutes talking to their colleagues, as part of the 2015 Time to Talk Day. to find out more about this campaign Click here;
A toolbox talk was given by a representative from 'Mind' on mental health related issues.
To access NHS information, please click below.
---
Footer Reference
Examples of Site innovation, www.ccscheme.org.uk, 2014 Monitor Report, Jehu Project Services, Wales, October 2014
---
---