Promoting the Benefits of the Considerate Constructors Scheme to the Public

Add to my saved searches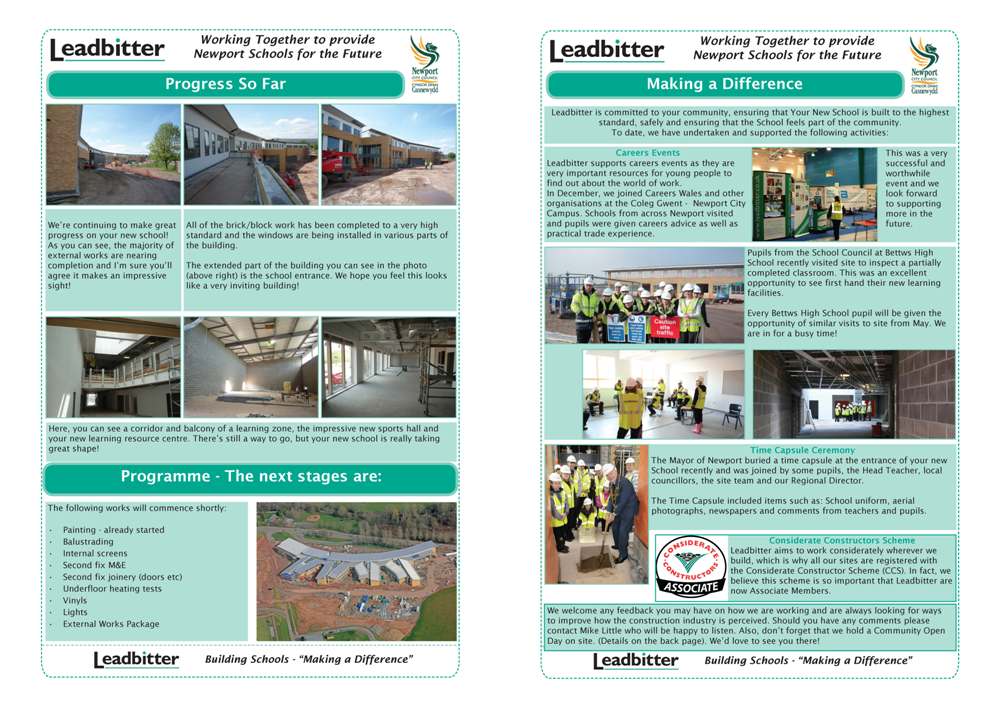 Considerate Constructors Scheme information should be prominently displayed with posters and banners, to demonstrate the commitment which has been made and to improve the image of the construction industry.
Internal and external newsletters should include details of the site's registration with the Scheme, and senior management should regularly review monitor reports, complaints and compliments to measure compliance against the Code of Considerate Practice.
Examples of how many sites have promoted the benefits of the Scheme to the public include:
Monthly newsletters were issued that promoted the benefits of site registration with CCS and included progress updates and a questionnaire to obtain feedback;

There was a comprehensive folder which recorded CCS activities & requirements;

The contractor carried out monthly 'Public Face Audits', requiring the site manager to adopt the role of a neighbour or visitor. The audit covered all aspects of the Code of Considerate Practice from a neighbour or visitor perspective;

Feedback from neighbours was encouraged using comment slips and a suggestion box, as well as "Are we being Considerate" flyers;
The client studied Monitors' Site Reports, regularly reviewed site performance against the Code of Considerate Practice and issued observation reports and enhancement suggestions to help raise standards and promote the industry.
A Scheme champion promoted company and site achievements to the local community.
Footer Reference
Second visit Monitor Report, St Cross, Sandlands Grove, June 2014; Considerate Constructors Scheme, Site Registration Examples of Good Practice Brochure, 2014.
---
---