Reinforcing key safety requirements

Add to my saved searches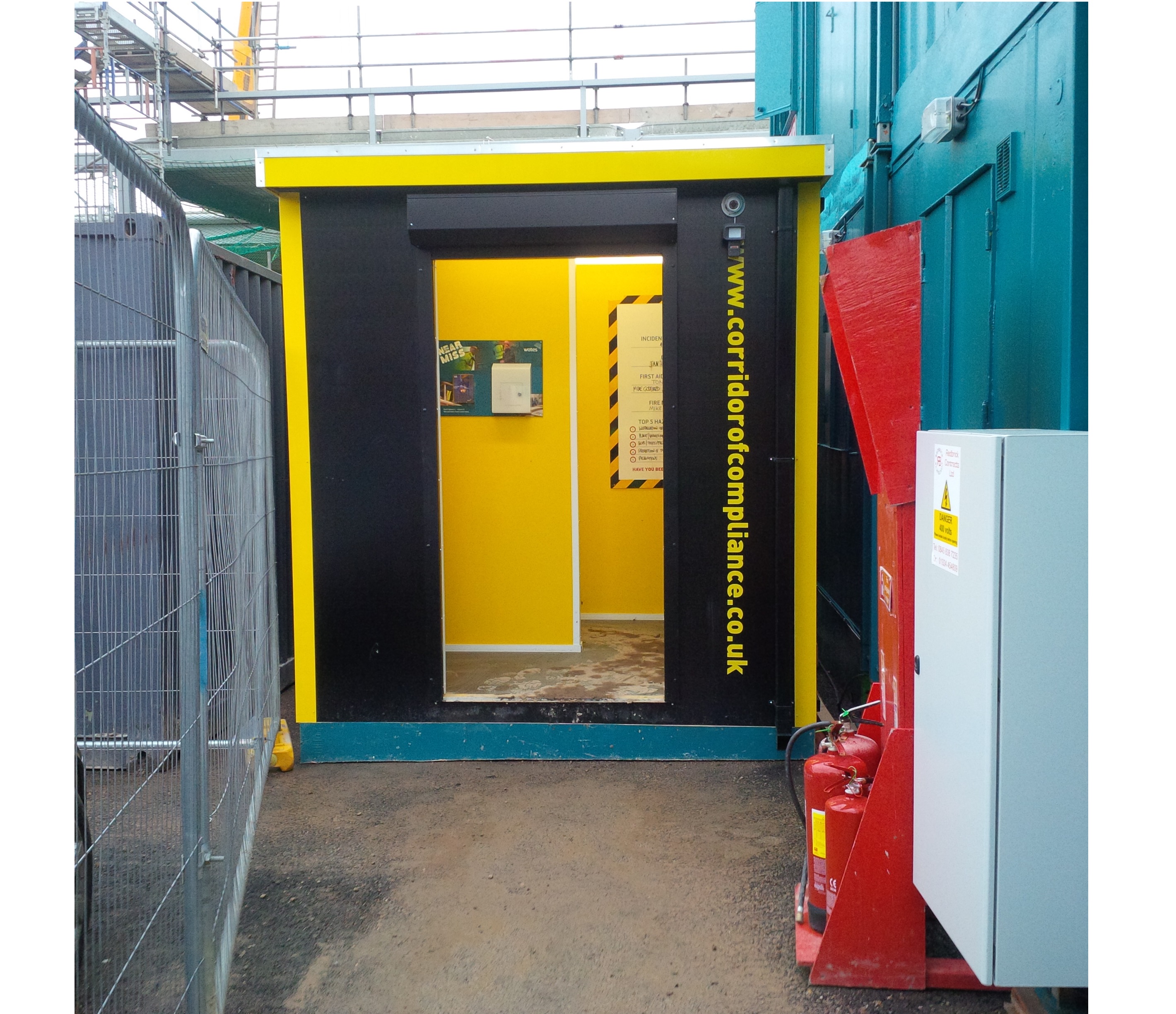 Safety reminders should be constantly displayed to reinforce key messages.
The workforce should be encouraged to actively safeguard their own wellbeing.
Below is an example of how sites can highlight important safety requirements:
A unit was developed to remind operatives of their induction, toolbox talks and their safety responsibilities, these units were called, 'Corridors of Compliance';
The unit was prefabricated and could be quickly lifted into position by a crane and installed immediately at the start of the project;
The unit contained CCTV and a fingerprint controlled turnstile, which sends information into the site office where it then ties in with the CSCS programme and the Company system to show all relevant CSCS and personal details of the operative, access can also be gained from an iPhone;
A recorded message was played as operatives passed through the turnstile which detailed current hazards;
Within the unit there was a mirror to check operatives dress, notices, hazard boards and a television screen with site safety reminders on a loop.
Footer Reference
Monitor Report, Wates Construction Ltd, Yorkshire, February 2015; Monitor Report, Wates Construction Ltd, Lancashire, April 2015.
---
---