Robertson Visage Studios Team go the extra mile for the community

Add to my saved searches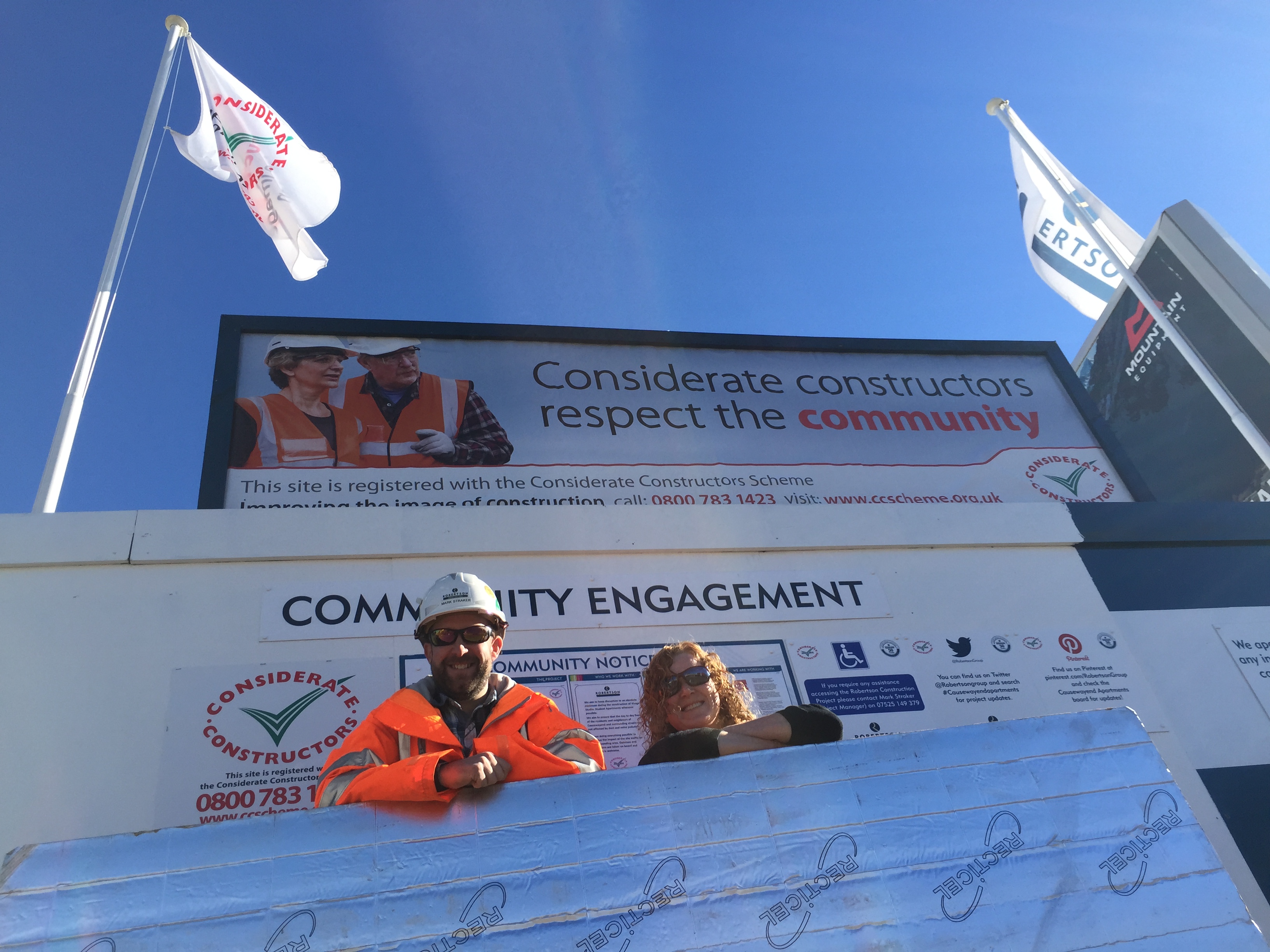 The site team at the Visage Student Accommodation project in Aberdeen have delivered over and above expectations with the local community engaging in a number of initiatives within the community.
These include:
Using surplus materials from another site to build plant pots and take to a local primary school, the children had great fun planting;
The site is bounded by a Chinese restaurant where it was agreed to brush the car park once a month as a gesture of goodwill to our neighbours. They have also benefited from a monthly voucher for our safety award;
Directly adjacent to the site is a local transport and bowling club, the team have weeded all of the borders and weed killed the paths;
A local resident approached us to ask if we had any spare or surplus materials that she could have to use to assist in her building a summer house. We were delighted to help and donated some insulation sheets and some off cuts of timber;
We have involved ourselves with the unpaid work department at Aberdeen City Council where we have now put the wheels in motion to assist in introducing individuals back into work;
Our local supply chain have clubbed together and bought a defibrillator for the site to increase our first aid capabilities. Mark Straker asked a representative from the local businesses to be trained in its use. This will be donated to the bowling club once we finish as a legacy item.
Footer Reference
Entry submitted by Robertson
---
---