Wi Post

Add to my saved searches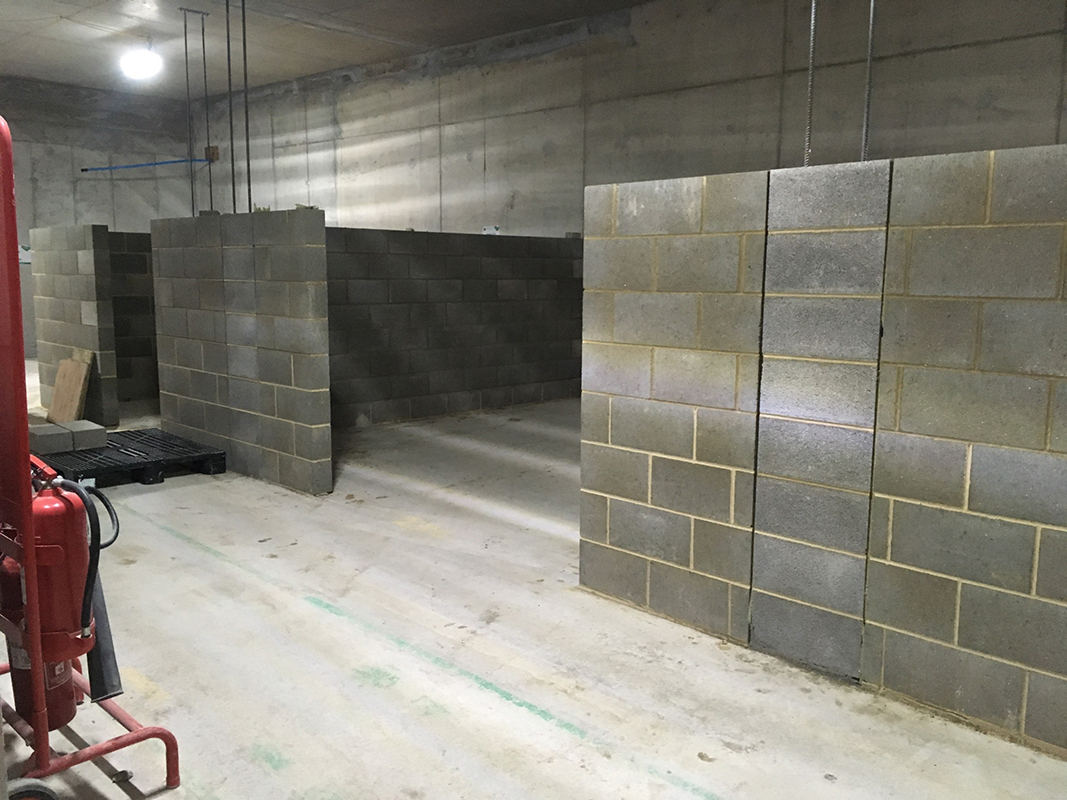 What it it?
The Wi System is a versatile method of replacing traditional windposts and lintels in masonry construction.
Using simple reinforcement within uniquely designed hollow blocks, Wi Posts maximise masonry wall strength without thickening the wall or adversely impacting on its appearance. It also drastically reduces the larger components that can be linked to causing injuries on site (lintels).
Why we used it?
A slim windpost was required to suit the tight design brief.
The Wi system is off the shelf therefore there is no lead time to get materials to site following design.
This solution provided a cost saving on the fire protection to the wind post.
There is less activities involved with installing this solution and no re-visit will be required.
Was it Successful?
The system gives up to 23.6% carbon reduction in its manufacture.
Manual handling of heavier components has been reduced by using this system.
The product is delivered to site 48hrs after the design has been locked in.
The product has given us improved aesthetics, air permeability, acoustics and thermal performance.
This system provides the client with a time and cost saving onsite as we are installing blockwork ahead of programme.
The Next Steps
The idea has been presented across the business to the Lendlease Construction Leads and Engineers for analysis.
We believe Lendlease can reduce costs, improve safety and enhance aesthetics in blockwork construction through the widespread adoption of Wi System products.
We are looking into the further range of products to understand how the Wi system can be used in other blockwork application.
Downloads
Wi Post Initiative Click here to Download
---
Footer Reference
Entry submitted by Lendlease
---
---