Site Turntable

Add to my saved searches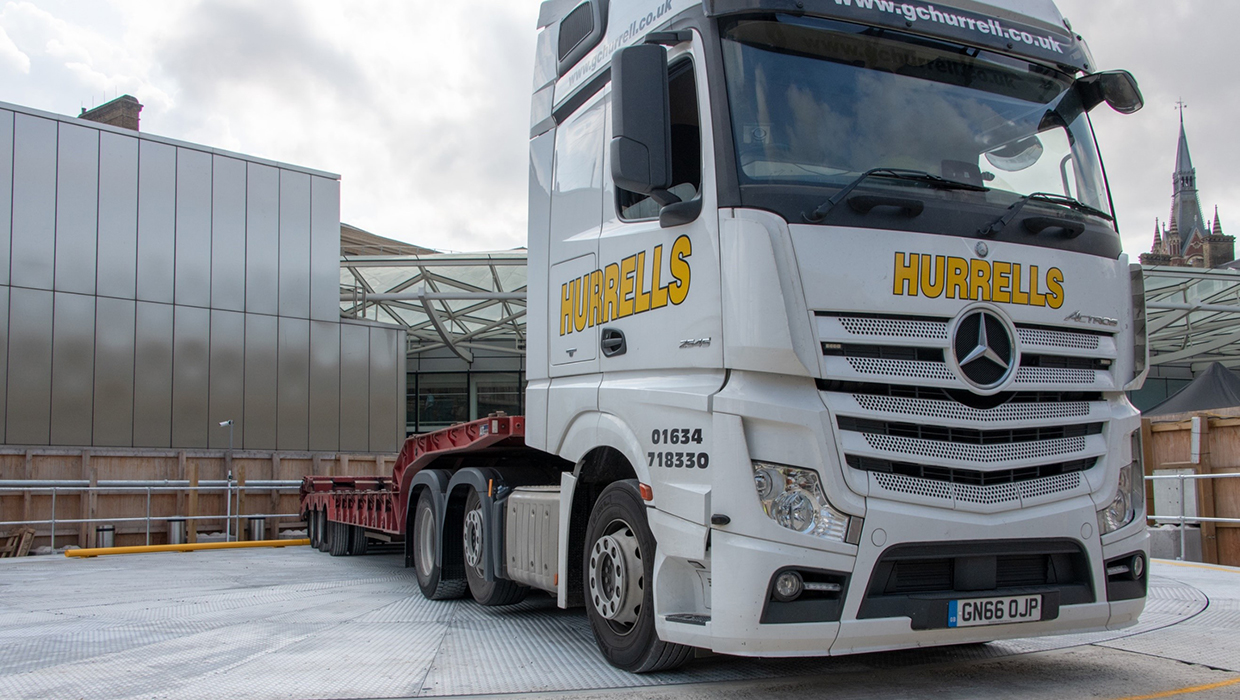 What is it?
18m industrial turntable capable of handling 44-ton loads. It is the first of its kind to be used on a construction project.
This is the first free standing construction turntable in the UK.
The turntable allows 10 articulated vehicle movements per hour.
A built-in handrail and walkway around the perimeter allows safe operation and access.
Why we used it?
We wanted to remove the vehicle pedestrian interface by not allowing vehicles to exit site through Battlebridge Place.
Changes in the building design meant that an onsite turning circle was no longer possible.
We wanted to eliminate the need for reversing vehicles onsite.
Was it Successful?
The client keenly signed off the turntable idea which cost under £750,000 to install, remove and operate throughout the job.
The final solution has twin motors. So if one breaks down the other keeps the turntable working. There has been no down time in operation since installation in August 2018. There has been no complaints from stakeholders.
The turntable has generated interest worldwide and the current proposals have been reviewed by the Centre of Excellence within our business.
The turntable removes the need to traffic vehicles through an area that has over a million people passing each year.
The Next Steps
The turntable is re-usable and will be dismantled and used at another UK project.
The first of its kind used in the construction industry, a vehicle turntable is now being looked into on 3 further London based construction projects.
This innovation has the potential to be an industry leading innovation which could be a future norm on construction sites
Link to this video https://www.youtube.com/watch?v=iYFECpGh7t8
---
Downloads
Turntable initiative Click here to Download
---
Footer Reference
Entry submitted by Lendlease
---
---