Personal Lights (Look Out Look Up)

Add to my saved searches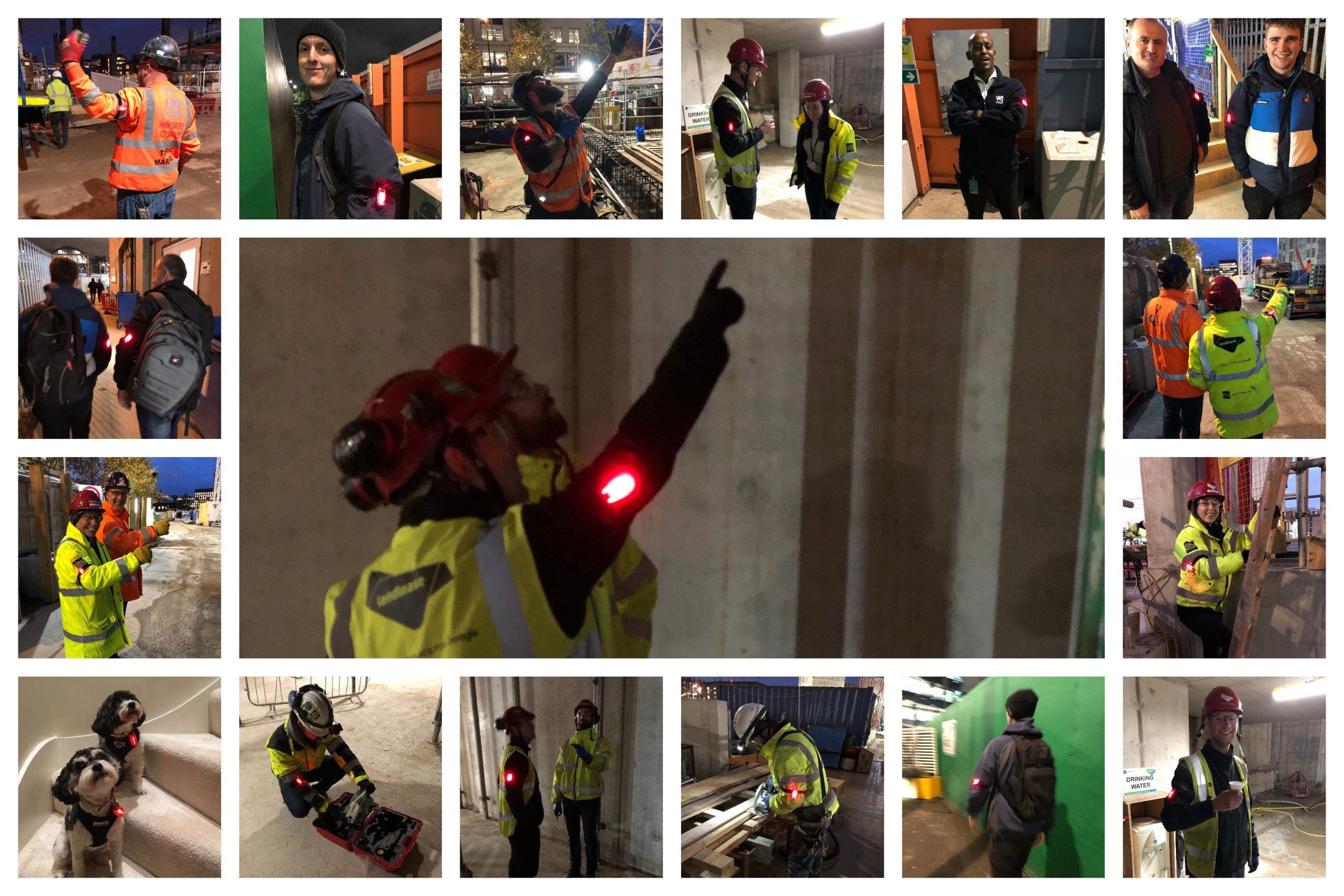 What it is
"Look up, Look Out" is our November safety scheme at KGX1.
With this scheme, we are encouraging people to look out for everyone's safety by looking up. We've run edge protection workshops and brought in companies to showcase the latest access equipment.
Another aim is to raise awareness for mental health problems and how to help.
Also, due to the clocks going back an hour, we had a site wide safety shutdown and handed out individual red safety lights to everyone on site.
Why we used it
Our site activities are increasingly involving working at height and the majority of our incidents are related to working at height.
With the clocks going back an hour, the days are getting shorter and darker and the weather colder. It is more likely that the mental health of the workers on our site will be negatively affected and they will be undertaking activities in the dark.
The red-light scheme targets to keep all our workers safe on site and on their way to and from work so that everyone gets home safe every day.
Was it Successful?
Our safety shut down ensured every worker on site took a minute to ensure that safety is always at the forefront of their minds, particularly safety issues surrounding working at height.
The whole team wearing the red lights together helps our workers feel a part of a supported network of colleagues.
The lights themselves have been used for a variety of uses both at work and at home.
The Next Steps
The red lights will be used throughout winter in the hope that it will continue to keep our workers safe.
Mental Health awareness training sessions will continue to be regularly offered on site.
Footer Reference
Entry submitted by Lendlease
---
---