Teaching Children About Environmental Issues

Add to my saved searches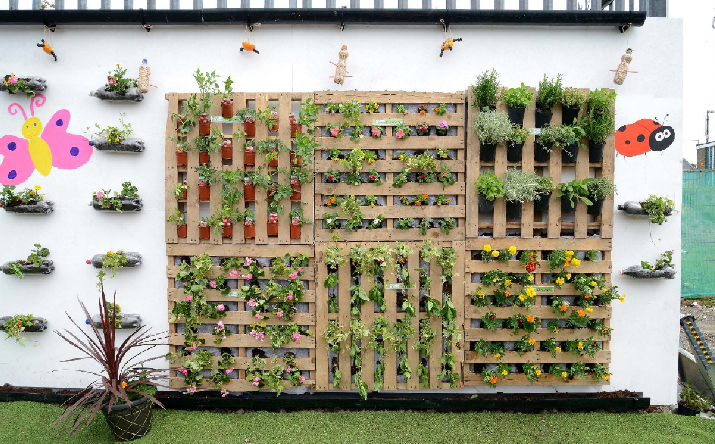 Sharing your knowledge of environmental issues and methods to help the environment through reuse and recycling of products should be shared with the younger generation.
Fun and engaging activities are an effective way to make learning fun and engage with the community.
Below is an example of how a site used activities to raise awareness of environmental issues:
An educational link with the local school was provided through the creation of the 'Incredible Edible Living Wall' (which was recognised as a winning entry in the Ivor Goodsite hoarding competition);
This raised awareness of how salvaged and recycled materials could be used to create not only art but a successful habitat for bugs, birds and other wildlife as well as providing edible vegetation for the wildlife and human consumption;
The re-use of waste materials i.e. pallets, plastic bottles, drainage pipe offcuts etc was effectively used to provide an attractive hoarding display that also provided a home for wildlife by the creation of a bug hotel;
Birdfeeders and the creation of the living display feature provided fruit and vegetables;
The children involved with this project and the on-going maintenance gained an extremely positive message on how environmental matters can be protected and enhanced through the use of minimal resources;
The involvement of the recycling contractor giving toolbox talks to operatives about their operations and the planned visits to the recycling plant generated a lot of interest and raised awareness of the benefits of recycling.
To find out more about the exceptional efforts made by this site, click below.
Downloads
Living Wall Hoardings Submission Click here to Download
---
Footer Reference
Monitor Report, Gentoo Construction, Northumberland, August 2015
---
---