Utilising Crane VR

Add to my saved searches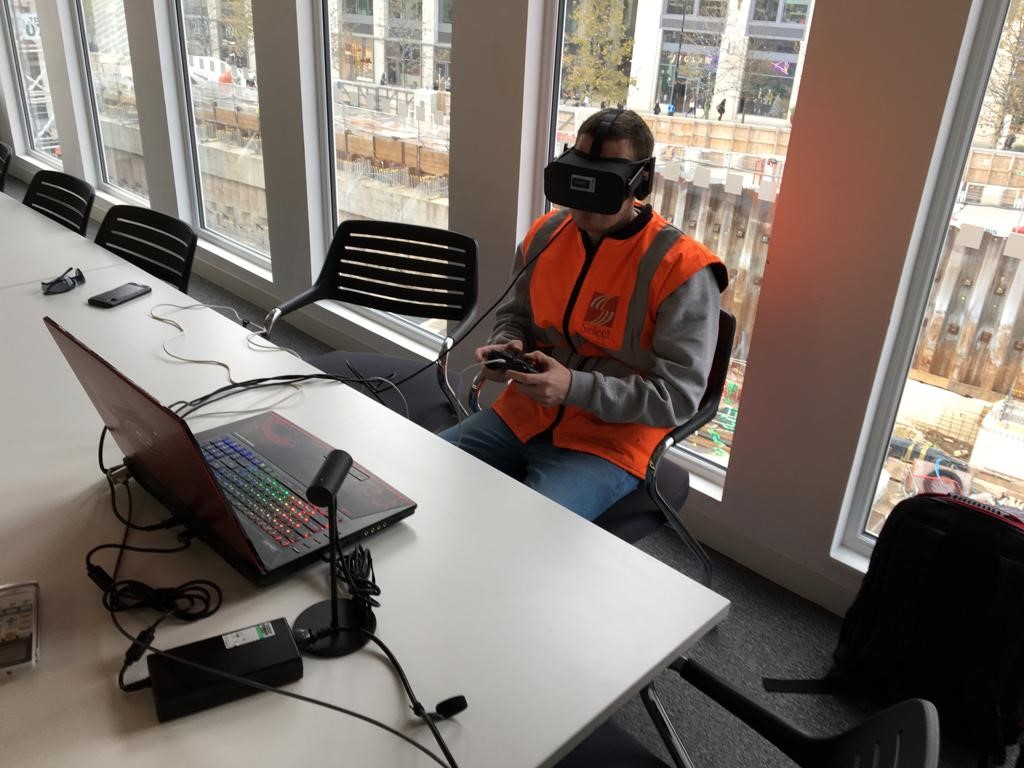 What is it?
The VR allows a slinger to see exactly what a crane driver can see from the cab making them aware of blind spots.
The system helps operators understand the slew restriction area at track side.
Full 4D simulation of site with the surrounding buildings and area.
Why we used?
Demonstrates the lifting activities to slingers, crane operators, Lendlease managers, Network Rail, CBRE facilities management and the general public.
Full 4D simulation of site with the surrounding buildings and area.
Gives the user the full ability to fly through the site at any point during the build.
Was it Successful?
All users have had a positive reaction to the scheme and impressed by its usability.
It has contributed to a better understanding between the roles of the lifting team and the trade contractors.
Each crane is fully operable with full movement within the VR model.
It has been used by over 200 individuals including Network Rail station staff and the general public at the Kings Cross Contractor Safety day.
The Next Steps?
The system is being upgraded following some feedback to enhance the realism of the site.
We will continue to roll this out on the project for all interested parties and stakeholders.
In the future crane operators will be trained on this system before they take a step into the cab of a crane.
This software is being used to create automated crane movement and lifting by creating a standard format of work for the future of the construction industry.
To find out more, click the link below.
Downloads
Crane VR Initiative Click here to Download
---
Footer Reference
Entry submitted by Lendlease
---
---