Visualite Panels in Basement Accommodation

Add to my saved searches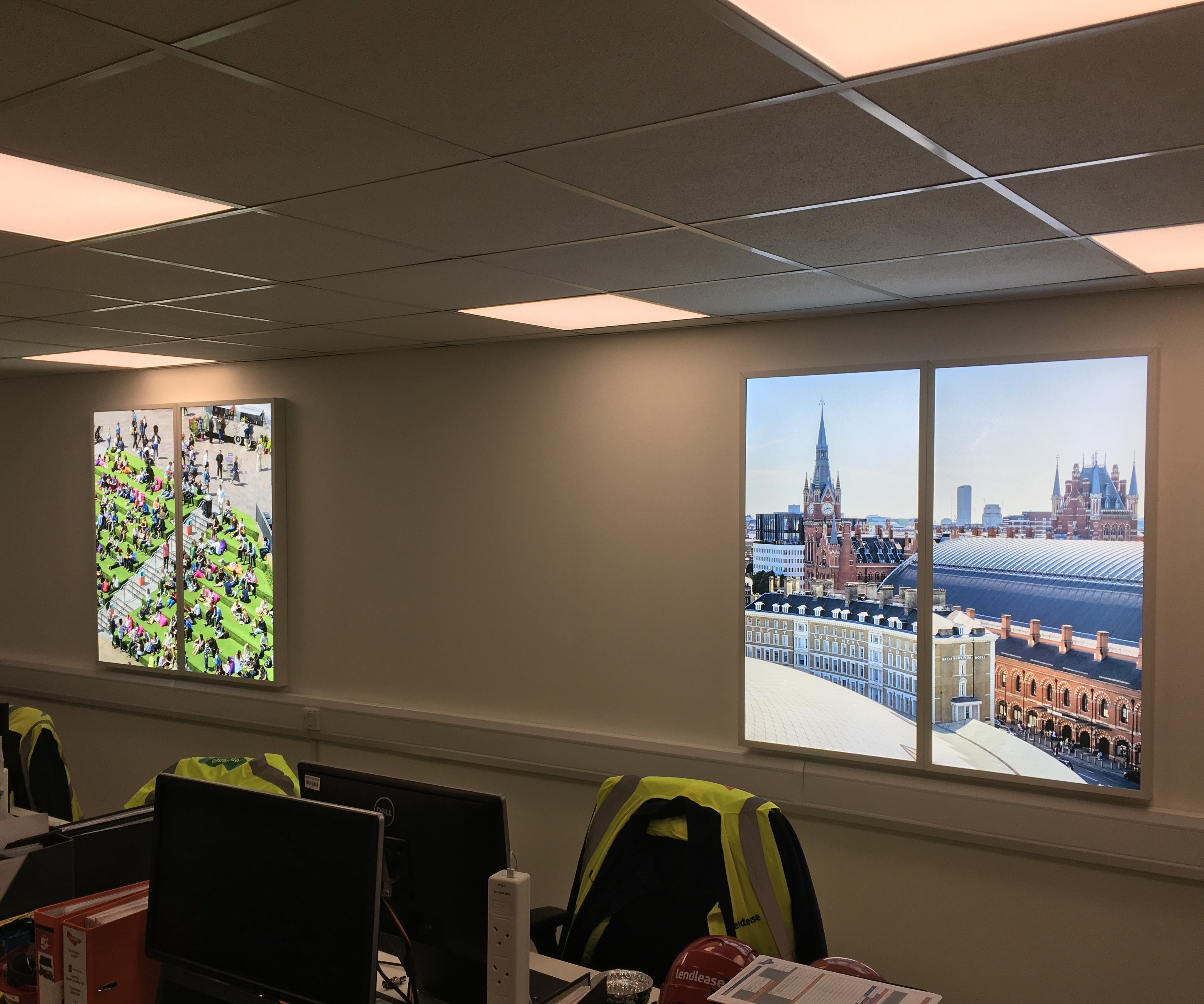 What it is
A light up panel fixed to the wall which incorporates our own images and uses a cutting edge LED light source to create a healthier and better ambience.
It not only provides light to the office space but also creates an illusion of a greater space, improving the mental wellbeing of the workers in the office.
Why we used it
Our restricted space on site and tight programme meant that an accommodation move to the basement was the only feasible option.
Lower light levels and feelings of claustrophobia are proven to reduce productivity and increase likelihood of poor mental health.
Numerous members of the site team are office based/ working from inside for most of the day.
Was it Successful?
The Visualise panels increase the light and feeling of space in the office, creating a more positive atmosphere.
The higher light levels are scientifically proven to increase productivity and to improve mental health.
The personalised photos of the KGX1 site and surrounding areas create an inclusive work environment, creating a team spirit in the office.
The Next Steps
All future accommodation's light levels will be reviewed and Visualite panels will be used if necessary to decrease the negative effect of low natural light levels on the mental health of the workers in the office.
Continue to prioritise employee needs and mental wellbeing in all areas.
Footer Reference
Entry submitted by Lendlease
---
---